Your Listening to Dr Harmonica & Rockett 88 from their new cd,
"Poultry & Adultry
You can Mail us
for
Tickets, or Tickets for both
of these Blue Horizon events
can be purchased online
through the PayPal website.
( (Please Don't Send Cash - Checks Or M/O Only by Mail! )
Click the "Send Money" link at the top of the page
and follow the paypal prompts to complete the
transaction after reading below. Cost for each of
these events before the day of the show is listed below for each ticket & for TWO DAY PASSES.
After Clicking the PayPal link or the event icons above, enter
"Tickets@BlueHorizonPromotions.com" as the
recipient of your payment. Use the message box
in the PayPal screen to tell us who you are, your
contact information and which event you are
purchasing tickets for. You will receive a
confirming email from us and your tickets will be
awaiting for you at "Will Call" on the day of the event.
Potential SPONSORS
or VENDORS for the
St. Georges Blues Fest
Call Gene Fontana - 302-547-0913
Country Store - 302-836- 8202
Ben Rizzo - 302-420 3058
or e-mail:Contact@BlueHorizonPromotions.com
VOLUNTEERS - Call Gene at
302-547-0913
or e-mail:Contact@BlueHorizonPromotions.com
____________
GLAD TO ANNOUNCE!
Quality Inn Skyways
Our Official Sponsor
147 North Dupont Highway
New Castle, De. 19720 __________________
CAMPING ?
NOW OPEN!!
Lums Pond State Park
1068 Howell Scholl Road
Bear Delaware , 19701
QUALITY INN SKYWAYS
147 North DuPont Highway
NEW CASTLE, DELAWARE
302-328-6666
OFFICIAL HOTEL OF THE 2018 SAINT GEORGES BLUES FESTIVAL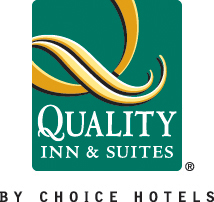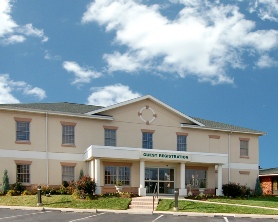 All Sales Final!
Performance Times And Line up Are
Subject To Change Without Notice!
REMEMBER TICKETS ARE AVAILABLE AT THE GATE DAY OF SHOW!
Tickets On Sale Now!
$50 Each Day / $85 Two Day Pass
2022 Saint Georges Blues Festival Tickets
Saturday June 4th & 5th
Charge By Phone ?
MASTERCARD / VISA / DISCOVER/ AMERICAN EXPRESS
CALL
Blue Horizon Promotions Ben - 302-420-3058 /
Gene 302-547-0913
Or
Saint Georges Country Store 302 -836-8202
Tickets By Mail ?
$50 Each DAY / 2 Day Pass $85
Please Do Not Send Cash , Check or Money Order Only Please !
Mail to:
Blue Horizon Promotions 8 Meadow Drive, Middletown, DE 19709.
TICKETS WILL NOT BE MAILED OUT,
Your Wrist Bands Will Be At WILL CALL Located At
The Gate.
Ticket Also Available At:
CHARGE BY PHONE!
The Saint Georges Country Store
Your Official Sponsor Of The 2022 Saint Georges Blues Festival
1 Delaware Street
Saint Georges, Delaware
Tuesday Thru Saturday Between 12 noon & 9pm
302-836-8202
No Alcohol Permitted Inside Festival Grounds. We Wiil Have Beer Vendors Along with Wine & Kettle One Vodka & Titos Vodka On Site!
TICKETS ?
Going On Sale NOW!
Ticket Prices To Be Announced!!!